Welcome to Ten Tors 2017
Welcome to the new Ten Tors 2017 web site. You can look back on Ten Tors 2016 and previous years in the archive.
After a massively successful and exhilarating Ten Tors in May 2016 we are now in the midst of planning for the Event being held over the weekend of the 5-7 May 2017.
We all want it to be another super and challenging Event – and most of you, will of course have a part to play in this!
You've come to this page either because you know you need to catch up on information, or you found this page and now you know where to come for all the up to date information and relevant dates. Either way – bookmark us in favourites and scan through the pages when you can! We will also message on the Ten Tors Facebook when anything is added or changed.
We want to encourage schools, youth groups and clubs in South West that used to give their youngsters the Ten Tors life changing experience and new Establishments the opportunity to participate in the Ten Tors and Jubilee Challenges. If you are interested or need advice, please make contact through the email address below.
Acceptance of entries and allocation of reserve places will be published on the Ten Tors website by Friday 23 September 2016.
If you need advice please contact 1ARTYX-SW-TenTors-MAILBOX@mod.uk Please type your Estb Code and name in the subject to assist us to respond to your emails.
TEN TORS BRIEFING DAY INFORMATION
The Establishments selected to take part in Ten Tors 6-7 May 2017 will shortly be listed for Ten Tors Challenge (TTC) and the Jubilee Challenge (JC)
The next step is to attend the Briefing Day starting at 0900 hours on 8 October 2016 at Okehampton Battle Camp, EX20 2NS.
Every participating Establishment must be represented by a Team Manager, or Deputy Team Manager or Group Leader for each of TTC and JC, who will be present at Okehampton Battle Camp during the Challenge in May 17. The Team Manager must have attended a Ten Tors briefing within the 3 years preceding the Event. New Team Managers must attend. Additional places are obtainable, but will only be made available in special circumstances justified to 1ARTYX-SW-TenTors-Mailbox@mod.uk at least 7 days prior to the Briefing, so that catering and administration can be arranged.
Team Selection has been completed. Not every Establishment will have been allocated all they had asked for. However, there are always teams dropping out throughout the run-up period to the Event; with the reserve list used to backfill these teams. We can accept teams from the reserve list as close as 3 weeks before the Event and in 2016 more than 50 teams originally on the reserve list took part. PLEASE NOTE: if your Establishment has not qualified by attendance at the Briefing, your team will be removed from the allocated and reserve lists.
The programme will consist of briefs, in large and smaller groups, by representatives of various organisations that have input into the Event. This will include information about new and current rules and routes, equipment, training and safety as well as briefs by the Duchy of Cornwall, National Park Authority, and Dartmoor Commoners. The cost of the Briefing is £5.00 per person (no cost for military entitled personnel), payable by cash or cheque on arrival please. Receipts will be available on request. In addition, a hot lunch and hot drinks will also be provided.
Parking is on the main square only. Security passes will be circulated to Team Managers closer to the date. Please complete, print off and display them on the inside of the driver's side of the windscreen.
What to do next:
Print off the Head of Establishment's Assurance Certificate, arrange for completion and hand it in on arrival on 8 Oct.
Print off the Ten Tors Briefing Attendance Certificate complete it and hand it in after the closing address on 8 Oct.

NB. Some GPS will misdirect you. You must go through Okehampton to get to the Camp.

We look forward to seeing you at the Briefing.
TT Secretary's Notices
NOTICE OF FEE INCREASE
Mon 26 Sep 2016
---
Headquarters South West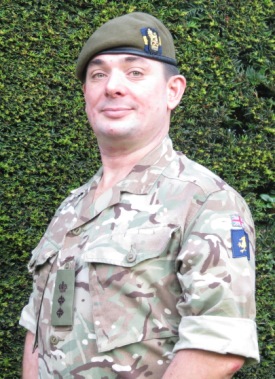 Colonel JC Coote DSO OBE
Event Director
Ten Tors is open to teams of six, in any male/female combination - aged between 14 and 19 - from schools, youth organisations (Scouts, Guides, Youth Clubs) and Service cadets based in the seven Counties of South West England.
Ten Tors Key Dates
For ease of forward planning please note the dates and activities shown below:
| | |
| --- | --- |
| | TT17 |
| Entries Submitted | 1 - 18 Sep 16 |
| Selection Published | 23 Sep 16 |
| Team Managers' Briefing | 8 Oct 16 |
| Payments by | 29 Jan 17 |
| Pre Registration | 1 - 26 Apr 17 |
| Ten Tors Event | 5 - 7 May 17 |