TT Secretary's Announcements Thu 10 Jul 14
Tracker information for all teams that participated in the Ten Tors 2014 challenge can be viewed in the 35,45 & 55 Routes section, be advised you will need to open the file in google earth.
ARMY Careers

THE ARMY IS RECRUITING NOW!!!
Find a job for you in the ARMY
Find a Recruitment Center near you
START YOUR APPLICATION APPLY ONLINE NOW!!
Teams

Ten Tors is open to teams of six, in any male/female combination - aged between 14 and 19 - from schools, youth organisations (Scouts, Guides, Youth Clubs) and Service cadets based in the seven Counties of South West England.
Commander 43 (Wessex) Brigade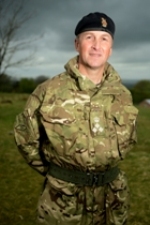 Brigadier PDP Hankinson
Event Director