TT Secretary's Announcements Wed 15 Oct
Documents and slide shows from the Team Managers Meeting.
The Ten Tors registration is still available for those that need to update their information (such as qualifications). It is accessible here.
ARMY Careers

THE ARMY IS RECRUITING NOW!!!
Find a job for you in the ARMY
Find a Recruitment Center near you
START YOUR APPLICATION APPLY ONLINE NOW!!
Teams

Ten Tors is open to teams of six, in any male/female combination - aged between 14 and 19 - from schools, youth organisations (Scouts, Guides, Youth Clubs) and Service cadets based in the seven Counties of South West England.
Commander 1 Artillery Brigade & South West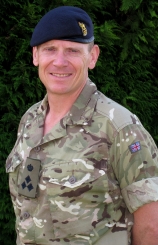 Brigadier JMJ Bennett
Event Director