Headquarters South West
Event Director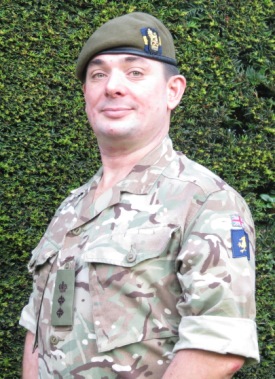 Colonel James Coote commissioned into The Princess of Wales's Royal Regiment in 1994. He has served on operations in: Northern Ireland; the Balkans; Iraq and Afghanistan, most latterly as the Commanding Officer of the First Battalion and commander of the Police Mentoring and Advisory Group in Helmand. He has served with Cadet Forces, the OTC, Regular and Reserve battalions and was appointed as a Deputy Colonel of the Regiment (an honorary appointment) in August 2014.
Outside Regimental Duty he has instructed at Royal Military Academy Sandhurst and the Platoon Commanders' Battle Course; staff appointments have included an appointment in London at the Directorate of Army Resources of Plans, a tour as Military Assistant to Commander Regional Command (South) in Kandahar, and two years co-ordinating overseas exercises in the Former Soviet Union and wider Europe. His most recent assignments have been in the Army Strategy Branch, where he has had particular responsibility for Parliamentary and wider engagement, and as Assistant Head Military Strategic Plans in the Operations Directorate.
James has a degree in Engineering, attended the Higher Command and Staff Course and has a Masters' degree from the University of Cambridge in International Relations. More importantly, he completed the 45 mile Ten Tors challenge as a cadet! Born in Cornwall, schooled in Dorset and settled in Wiltshire he considers the South West his home. He is married and has two children, two spaniels and a narcoleptic cat.